Senior Secretary Marissa Nevarez competes in Anderson's Got Talent
May 21, 2019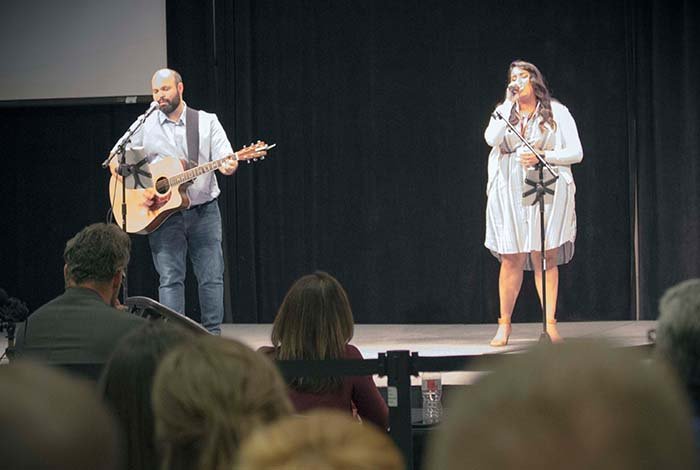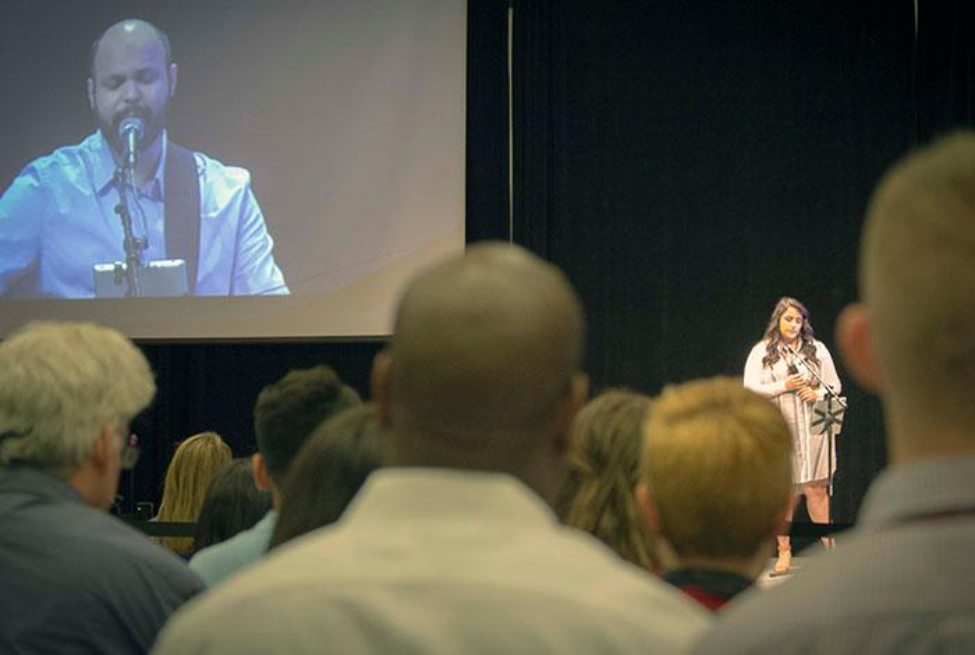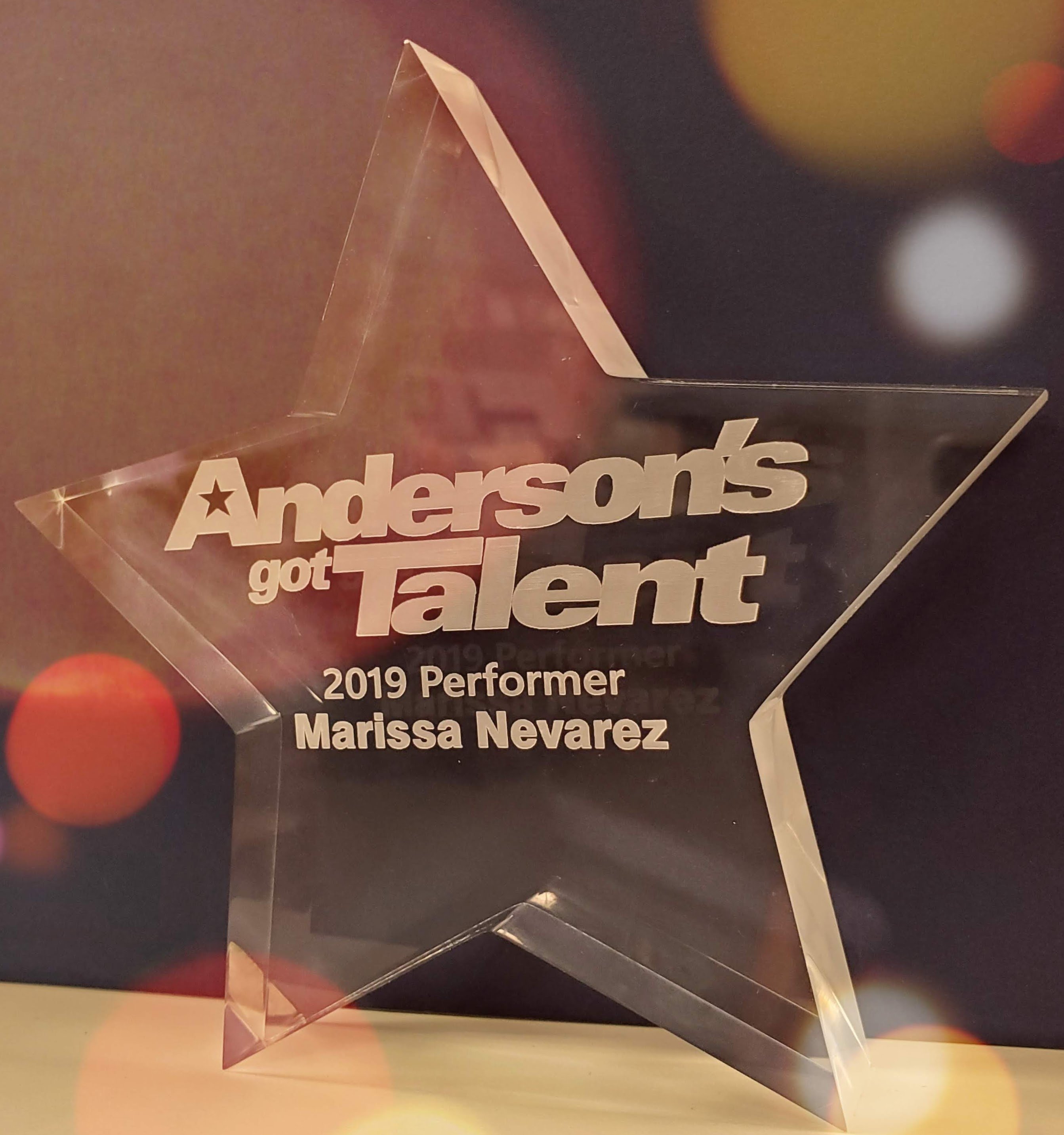 On May 21, a select group of MD Anderson's most talented employees took the stage competing for the title of 2019 Anderson's Got Talent winner. Anderson's Got Talent showcases an array of talent with employees performing song, dance and music routines. Coworkers and colleagues were encouraged to vote for their favorite performance by attending the show or voting from their desk.
Our very own Senior Secretary Marissa Nevarez, joined by her husband Alex Fuentes, sang a beautiful rendition of Shallow by Lady Gaga and Bradley Cooper. This is the second year that Marissa and Alex have participated in Anderson's Got Talent, formerly known as Anderson Idol.
The winner is selected in part through voting in person or online and in part by judges. While the outcome wasn't in their favor, Marissa and Alex did an amazing job with their performance. UT Police looks forward to supporting Marissa in next year's Anderson's Got Talent.