UT Police Participate in Showcase of Diversity at MD Anderson
August 27, 2019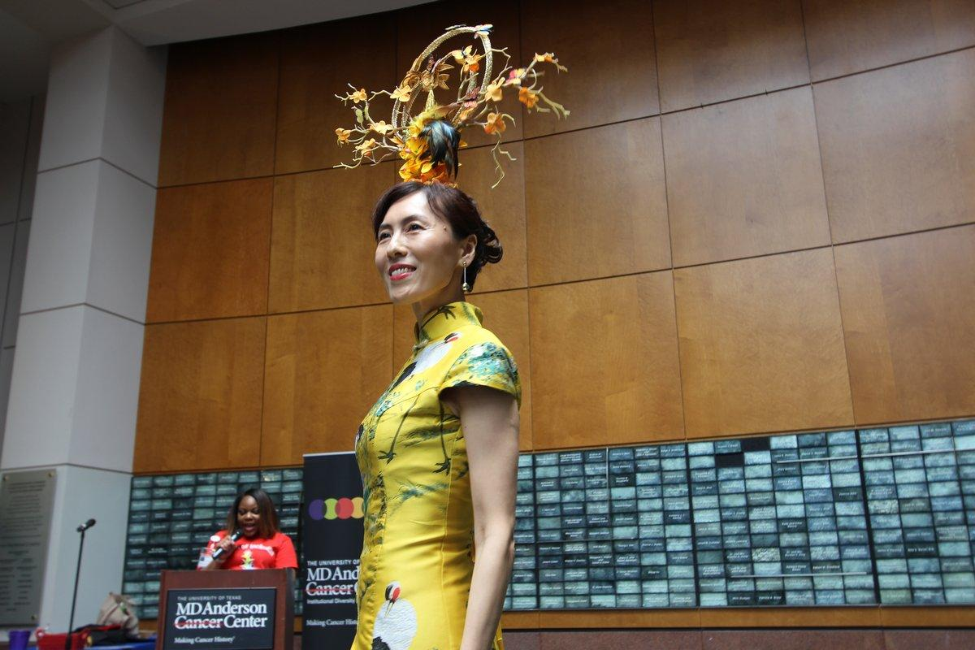 Employees of UT Police participated in the 2019 Diversity Celebration on Aug. 22, helping to showcase the cultures of our diverse staff. This year's theme was "Building One MD Anderson through Unity."
Among the participants from UT Police were Financial Analyst Jianzhen Chu, and Senior Public Safety Officer Hallie Tefera. Chu, who hosted a Chinese culture booth featuring spring rolls and Jasmine tea, also modeled traditional clothing during the event's fashion show.
Tefera, a native of Ethiopia, brought along his wife and members of their Ethiopian Culture Club to share food, music, dance and art from their country.
UT Police officers and public safety officers were also in attendance engaging the community and learning about the multitude of cultures that make up MD Anderson.
The annual Diversity Celebration is a collaboration of Institutional Diversity, the Diversity Council and six employee networks. It is designed to broaden awareness of the importance of valuing diversity at MD Anderson.