UT Police Prepares for Upcoming Annual Promotions and Awards Ceremony
April 17, 2019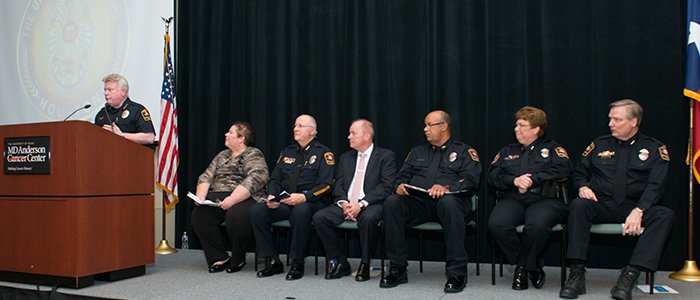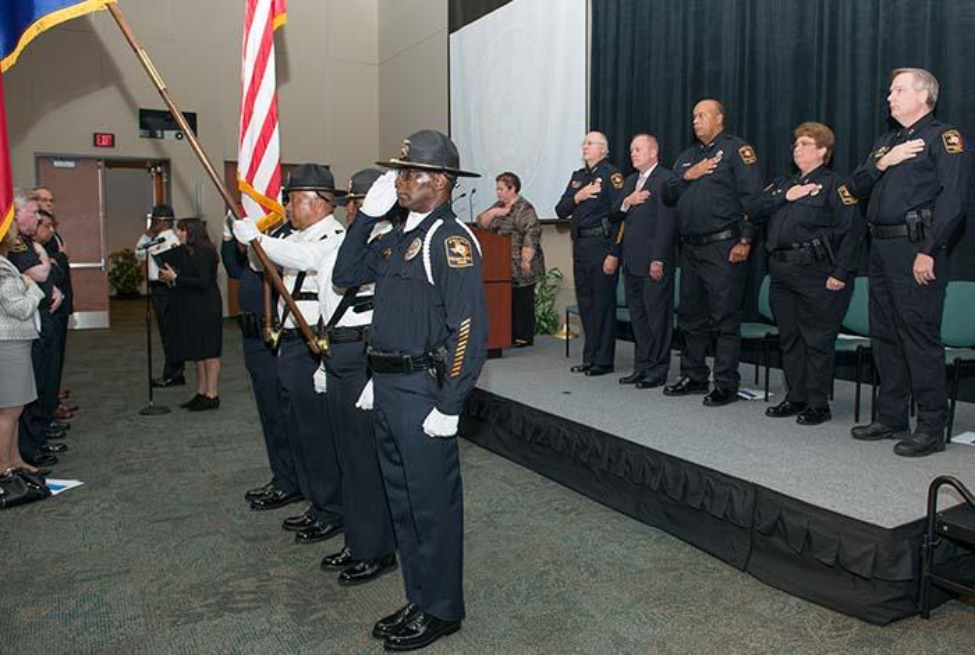 Accomplishments, bravery and excellence are recognized in honor of National Police Week at the annual Promotions and Awards Ceremony. This year the ceremony is May 16, 2019. The department recognizes individuals who are awarded UT System Police Awards (ODOP Policy 411) and others who have notable recognitions from outside entities. The department also acknowledges teamwork contributions and higher education degrees earned, and awards civilian service awards.
Also announced at the ceremony are those named Civilian Employee of the Year, Public Safety Officer of the Year, Telecommunicator of the Year, Investigator of the Year, Officer of the Year and Rookie of the Year.
We are excited to reveal this year's keynote speaker is Elizabeth Garcia, associate vice president of Patient Experience. Garcia plays an important leadership role at MD Anderson working extensively in patient advocacy and education emphasizing a service excellence approach to empower employees. In 2014, Garcia was honored with a Best Boss Award for her highly valued leadership skills, emphasis on work life balance and implementation of an employee recognition program.
At last year's Promotions and Awards Ceremony, three incidents merited Teamwork Awards, including those individuals who played a role in the response to Hurricane Harvey, Winter Storm Inga and the University Center Tower Assault apprehension.
Other notable awards included Rhonda Whitmeyer, communications manager with the UTHealth School of Dentistry. Whitmeyer was presented with the Civilian Service Award for her efforts managing the lines of communication between the school and its employees and students.
Visit the About Us section on our website for a complete listing of noteworthy accolades.