Executive Director Ray Gerwitz to serve on IAHSS Governance Committee
February 15, 2019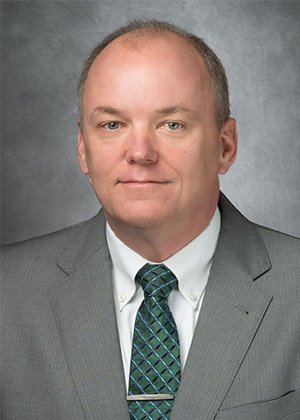 UT Police at Houston is pleased to announce Ray Gerwitz, executive director & deputy chief security officer, has been selected to serve on the International Association of Healthcare Safety and Security (IAHSS) Governance Committee. This committee is responsible for reviewing IAHSS bylaws and policies to ensure they meet the immediate and strategic goals of the association.
The IAHSS is the only organization solely dedicated to professionals involved in managing and directing security and safety programs in health care facilities. IAHSS is a professional association with more than 2,000 members who are health care security, law enforcement, safety and emergency management leaders. For over 50 years, IAHSS has offered exclusive resources and benefits, including industry and design guidelines, local and international educational and networking opportunities, and the celebrated biannual Journal of Healthcare Protection Management, all which have served to educate the members and the profession.
Executive Director Gerwitz will do a fantastic job contributing to the future of this organization on behalf of the health care security profession.