When ride sharing, ensure you ask, 'What's my name?'
July 28, 2023
Sherneka Cagle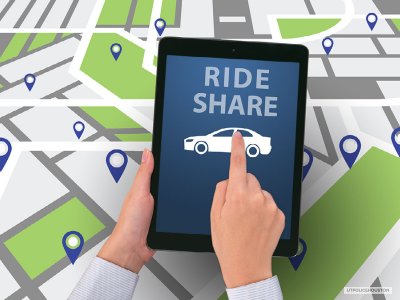 Rideshare services like Lyft and Uber offer a convenient way for getting people from one place to another. As with any transportation service, UT Police reminds the community to practice safety before getting into a stranger's vehicle.
The #WhatsMyName foundation is dedicated to educating people on rideshare safety tips and precautions. It was established in honor of Samantha Josephson who mistakenly got into a car that she thought was her Uber. She was reported missing, and her body was found by law enforcement shortly thereafter. Her alleged killer was arrested and charged with kidnapping and murder.
The acronym SAMI was created to remind people of safety when taking a rideshare: Stop, Ask, Match, Inform.
Stop: Plan ahead. Before you request a ride think about where you're headed and review the safety features in the app so you know how to use them.
Ask: Ask your driver "what's my name" to confirm they have booked a trip with you through the ride sharing app.
Match: Match the make, model and license plate of the car with the one displayed in the app.
Inform: Share the details of your trip with a friend. Utilize the "share status" function in your ride sharing app.