UT Police Officers Awarded at Straight Shooter Competition
May 02, 2023
Sherneka Cagle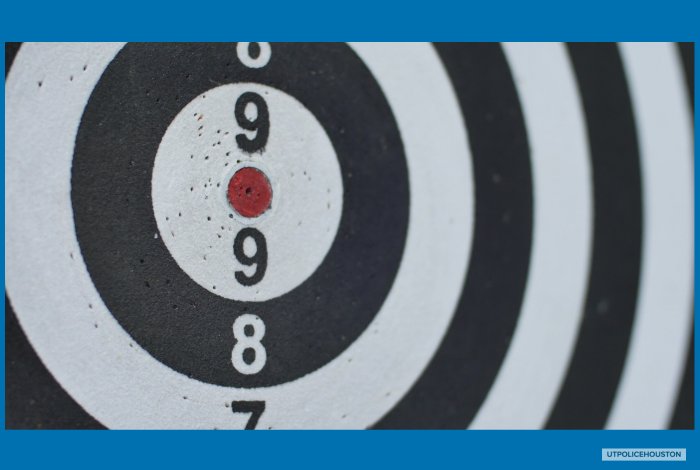 In April, UT Police at Houston officers competed in the UT System Chancellor's Pistol Match. Fifteen competitors representing five of the UT System's police institutions competed. Officers from UT Police placed in every category and won the team competition.
Lieutenant Raul Tenorio and Detective Carlos Guzman won first place in the team competition. The team competition included 4 separate courses that tested speed and accuracy.
This year's competition also featured two new categories for the individual shooter events. Those categories were Carry Optics for red dot optic-equipped pistols and Production Optics for iron sight-equipped pistols. Sergeant Jason Kingston placed third in the individual Carry Optics. Guzman and Tenorio placed second and third, respectively, in the individual Production Optics category.
Award winners received individual and team plaques.