UT Police adds a workstation; increases presence on Cambridge Street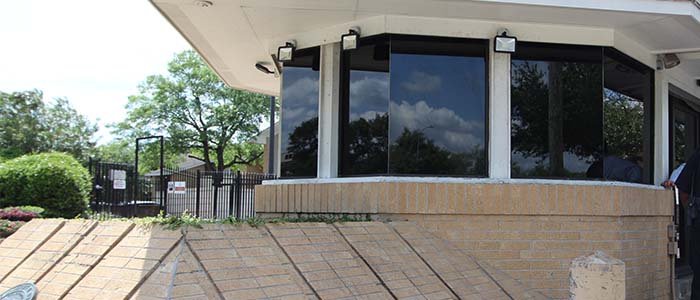 The University of Texas Police at Houston has converted an aging guardhouse on the UTHealth south campus into a comfortable place for officers to complete reports, which has the added benefit of increasing the department's police presence in the area.
More than 20 years ago, a guardhouse on the Cambridge Street side of University Housing (7900 Cambridge St.) was the main location for entering and leaving the apartment complex. But after two expansions, the main, staffed entrance was moved to El Paseo Street, leaving the Cambridge side vacant.