UT Police Hosts Virtual National Night Out
October 01, 2021
Victoria Ralls
Join UT Police for a virtual National Night Out (NNO) event at 4 p.m. on Tuesday, October 5th via Zoom.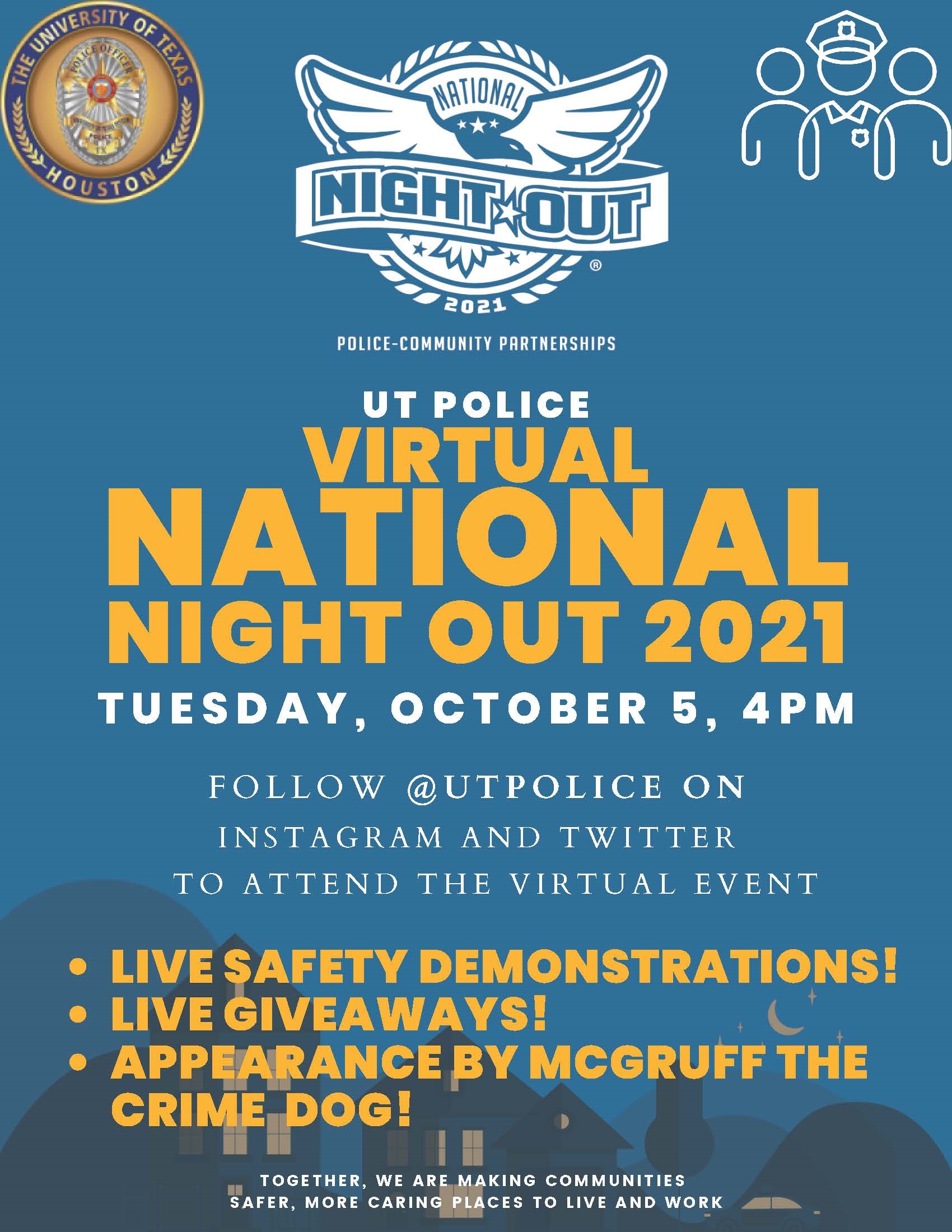 During this year's virtual NNO, UT Police team members are bringing you live safety demonstrations, live giveaways and, of course, McGruff the Crime Dog!
Your safety is always our top priority.
Last year, UT Police decided to cancel NNO because of the COVID-19 outbreak. And, while we aren't hosting this year's NNO in person, we're excited to hold the event in a virtual setting.
UT Police officers truly love this event because it provides an opportunity to engage with you — our community — outside of the interactions where they are called for assistance. As we all know, those calls come to us when you are in distress or you've been the victim of criminal activity.
NNO promotes police-community partnerships and camaraderie to make our community a safer, more caring place to live.
All month long we've been posting on our Twitter and Instagram accounts @UTPoliceHouston spotlighting our officers with fun facts, photos, and challenges leading up to NNO!
Check our social media pages for more information on how to join us.
Event Details:
UT Police Virtual National Night Out
Tuesday, October 5, 4 p.m.
Via Zoom