Officer Manuel Leston named Educator of the Quarter
May 20, 2019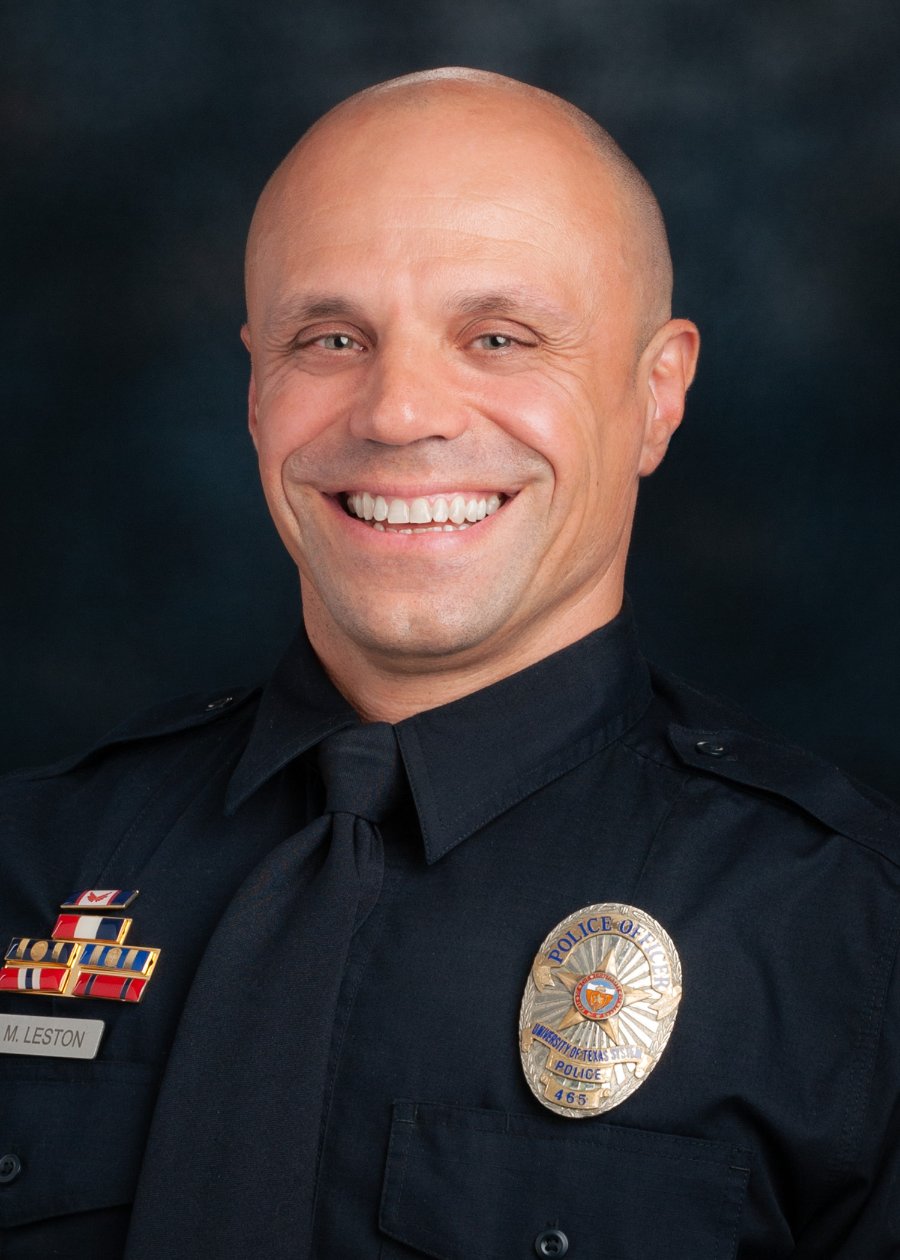 UT Police at Houston is proud to announce Officer Manuel Leston was selected as the Educator of the Quarter by The University of Texas MD Anderson Cancer Center.
Outstanding MD Anderson educators are recognized through the Staff Educator Awards program. Sponsored by the Education Council, the awards acknowledge individuals who demonstrate excellence and innovative practices in education. The Educators' Forum has a committee that reviews nominees and presents the Staff Educator of the Quarter and Staff Educator of the Year awards.
Officer Leston serves as our Community Relations Officer where he leads a variety of classes that inform and train our community on measures they can take to ensure their safety and that of the institution. He delivers highly informative presentations that cover topics such as how to respond to an active shooter, how to avoid scams, and how to de-escalate hostile situations using verbal techniques.
Officer Leston will receive his award during the Educators' Forum on Thursday, June 6, 2018.
In addition to the designation as the Educator of the Quarter, Officer Leston is in the running for Staff Educator of the Year in 2020.