Visitor ID Badges Introduced at Fannin Holcombe Building
August 01, 2019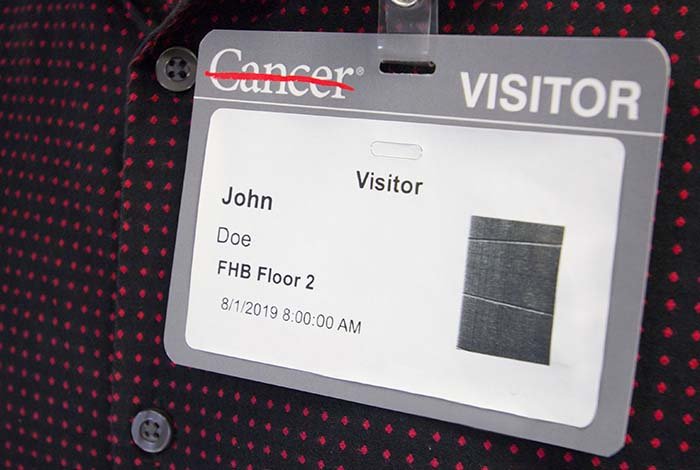 In an effort to increase security at the Fannin Holcombe Building, UT Police is making changes to its visitor management procedures.
Beginning Tuesday, Aug. 6, visitors without MD Anderson badge access to Fannin Holcombe Building will check in using a new electronic visitor management technology instead of a paper sign-in sheet.
To check in, a visitor will need to present a government-issued ID to the public safety officer in the Floor 1 lobby. The ID will be scanned and logged, along with information regarding their destination and length of access. All of these details will then be printed on an adhesive badge attached to a larger, reusable visitor's badge tag.
The visitor badge must be worn and visible at all times. Visitors must return their badge upon departure of the building.
The adhesive badge with identifying information expires after 24 hours. This is evident when a red "VOID" stamp appears on the badge. Employees should direct anyone with a voided badge to the UT Police public safety officer in the Floor 1 lobby for assistance.
Helpful information to visitors is on the reverse side of the badge tag, including the UT Police non-emergency phone number, the ask MDAnderson phone number and Wi-Fi information.
This new procedure is being piloted at Fannin Holcombe Building with the intention of expanding the program to additional MD Anderson buildings.