Paul Cross a Finalist for 2020 Campus Safety Director of the Year
February 06, 2020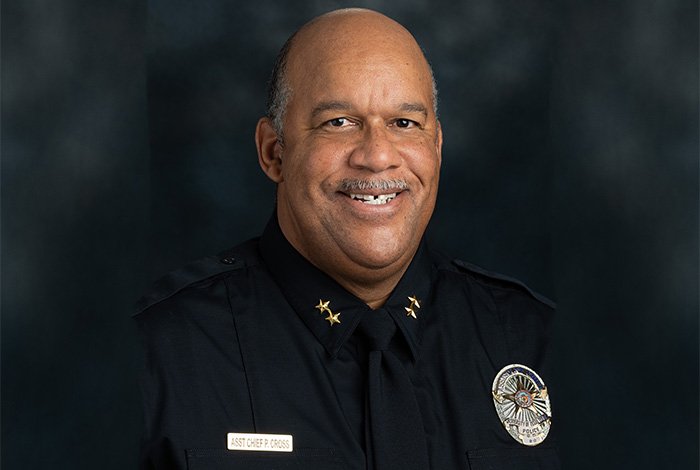 The University of Texas Police at Houston's Assistant Chief of Police Paul Cross has been named a finalist for 2020 Campus Safety Director of the Year.
He was nominated by UT Police Chief William Adcox for his leadership in the department and for his guidance in improving policies, training materials and employee morale.
Since joining the UT Police team in May 2018, he has used his 37 years of law enforcement experience to address safety issues in the Texas Medical Center. Perhaps his largest contribution to date is his work in improving the Active Shooter Drills offered by UT Police at both MD Anderson and UTHealth, the two institutions that we serve.
UT Police has conducted more than 20 drills under the direction of Cross, providing an opportunity for hospital staff to rehearse their response to an active shooter event directly from the area of the hospital in which they are most likely to be working on a daily basis. Officers respond in full gear holding their weapons so that participants get the most realistic experience possible.
"In this climate, we must conduct these drills because it's often not a matter of 'if' and more of a matter of 'when' and 'where' the next occurrence will take place," he explained.
Director of the Year winners and runners-up will be announced this summer at the Campus Safety Conference East, in Bethesda, Maryland, July 12-14.