New Water Strike Team Set to Energize UT Police Flood Response Efforts
July 31, 2019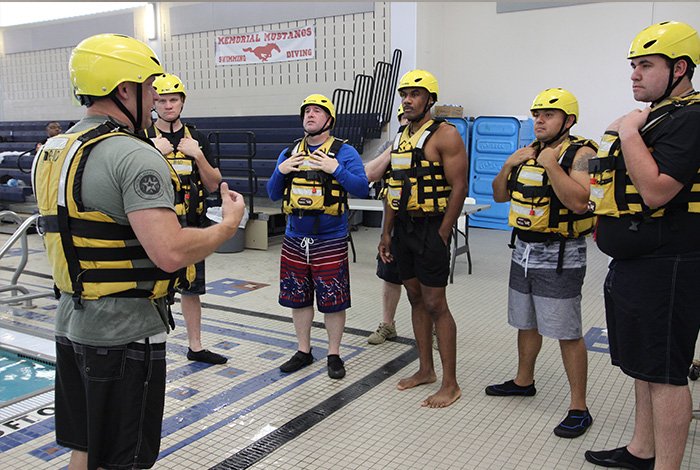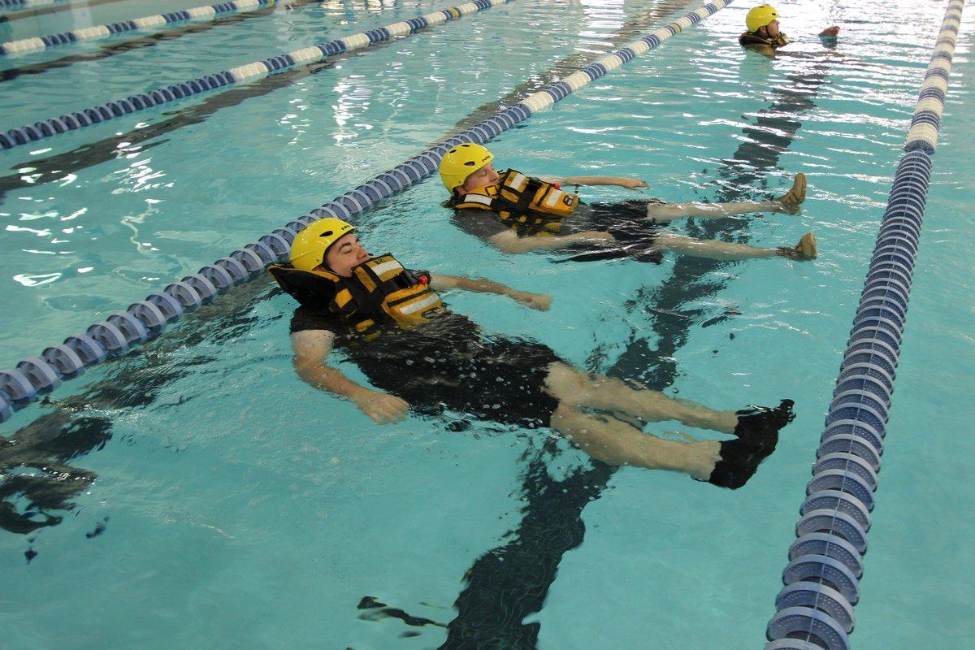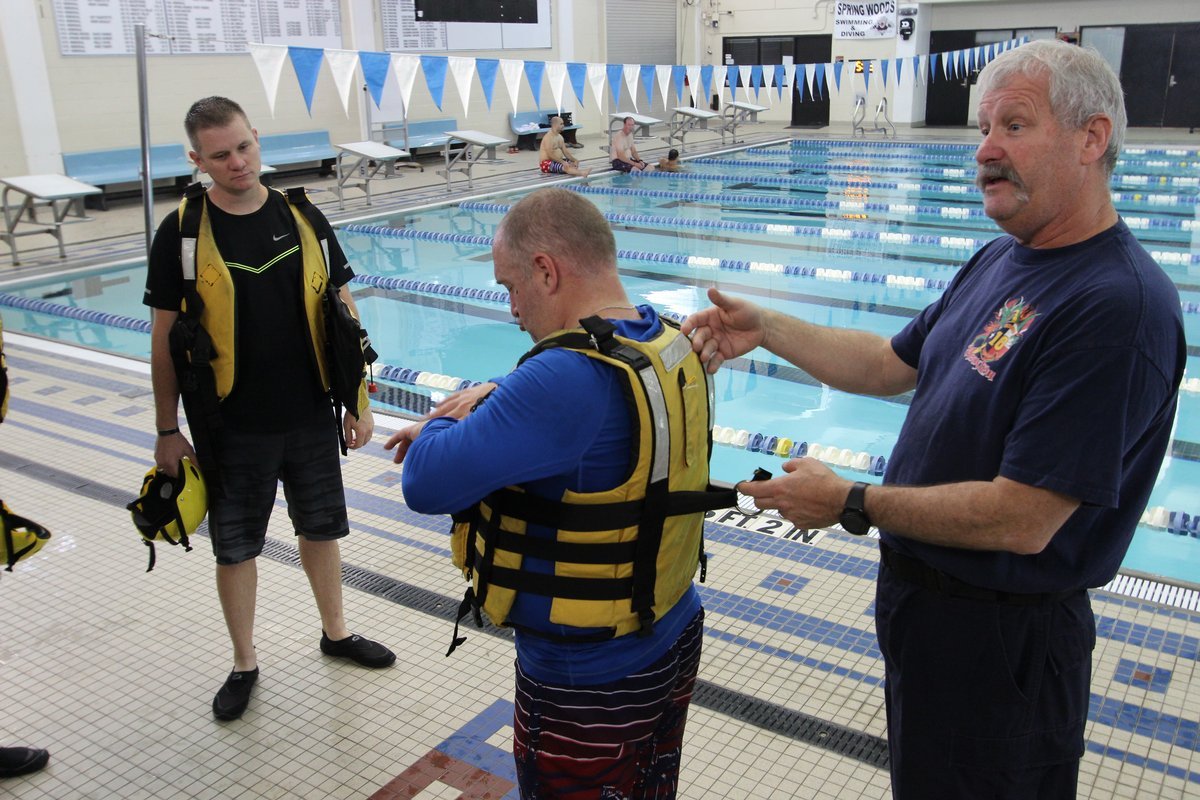 The University of Texas Police at Houston (UT Police) is assembling a Water Strike Team that will have the training and capability to aide those in need when flood waters become a threat to the Texas Medical Center.
On Tuesday, July 30, the team completed its first round of training, which included swim endurance, reach rescue, throw rescue and tether rescue techniques.
The clear, temperature-controlled pool water used in training is a far cry from what they may face during an emergency, explained UT Police Sgt. Scott Barnwell. Still, he said, it is a great opportunity for a dress rehearsal.
"The officers will not be in beachwear when a rescue occurs," said Barnwell, one of two UT Police officers certified as a Swift Water Rescue Technician instructor. "They'll be wearing helmets, specialty life vests, footwear and carrying equipment."
As an exercise, officers were asked to retrieve a lime green brick that lay 7 feet below the pool's surface. Officers had to fight the buoyancy of their life vests while attached to a tether held at the surface by a team mate.
"Imagine this same scenario with a person below the surface of murky water who isn't wearing bright green clothing," said Barnwell.
Houston Fire Department Captain Beau Moreno, who oversees the Water Strike Team for the Houston Fire Department, helped organize the training activities. Moreno said the next training session will take place at a regional water park where the team will advance from still- to moving-water rescue techniques.
"This type of training is a marathon, not a sprint," said Moreno following the day's training session. "These officers are off to a really great start."
Once the team is fully assembled and trained, they will be responsible for manning the department's two High Water Evacuation Vehicles during weather emergencies. Each high water vehicle will be assigned a five-person team including a driver, a spotter, two operators and one commander.
The inaugural Water Strike Team includes: Sgt. Barnwell, Sgt. Jason Kingston, Sgt. Alec Henry, Sgt. Brodie Riner, Officer Carlos Guzman, Public Safety Supervisor Jason Lipe and Public Safety Officer David Alan Fox. To qualify for the team, members must be able to swim 300 yards (six laps) in 10 minutes.
In addition to the formation of the Water Strike Team, several UT Police staff are pursuing a commercial driver's license (CDL Class B with passenger endorsement), which is required to drive the high water vehicles acquired by the department in 2018.