UT Police Showcase Recycled Art
May 29, 2019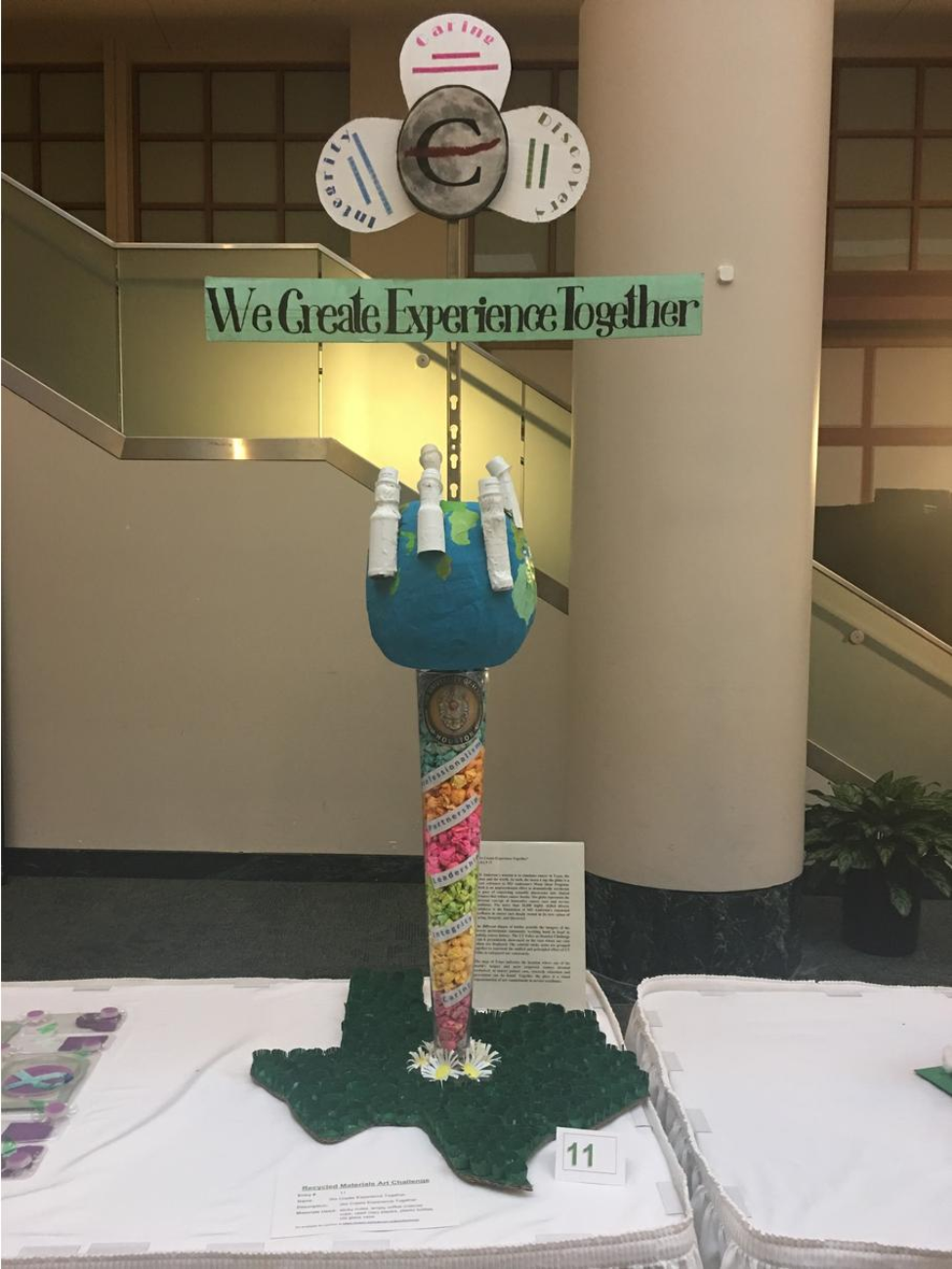 During the 5th annual Recycled Materials Art Challenge in support of the MD Anderson Children's Cancer Hospital, UT Police Administrative Assistant Jesse Framo represented the department in a unique and creative way.
Her one-of-a-kind piece, which was titled, "We Create Experience Together," drew praise and support for the cause.
"The idea just came to me," said Framo of her work, which was made completely of recycled material and stood nearly 5 feet tall. "The parts were right here in our office. I just came up with a neat way to incorporate them into the sculpture."
Framo's design included dozens of single-serving coffee creamer containers, used paper "sticky notes" and recycled cardboard pieces -- all from the office.
Following the competition, the entries were auctioned off to raise money for pediatric cancer patients.
Framo's entry on behalf of the UT Police Department was among 27 departmental entries across the institution.
Below is a snippet of her description:
The different shapes of bottles provide the imagery of the diverse institutional community working hand in hand to making cancer history. The UT Police at Houston Challenge Coin is prominently showcased on the vase where our core values are displayed. The colorful sticky notes are grouped together to represent the unified and principled effort of UT Police to safeguard our community.
The map of Texas indicates the location where one of the world's largest and most respected centers devoted exclusively to cancer patient care, research, education and prevention can be found. Together the piece is a visual representation of our commitment to service excellence.