Ray Gerwitz named recipient of 2019 IAHSS Russell L. Colling Medal for Literary Achievement
March 14, 2019
Maribel Salazar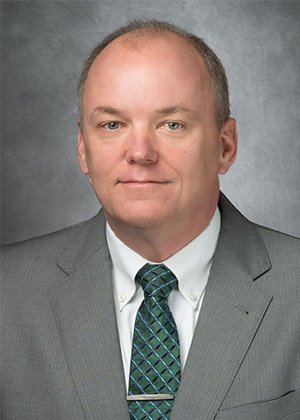 UT Police at Houston is proud to announce that Ray Gerwitz, executive director and deputy chief security officer, is the 2019 recipient of the International Association for Healthcare Security and Safety (IAHSS) Foundation's Russell L. Colling Medal for Literary Achievement. Each year, this award honors an individual who, through his or her literary abilities, has made a significant contribution to the health care security, safety, and/or risk management professions.
Ray's work on strategic planning, team-building, and operational excellence initiatives has been featured in a number of industry publications. His most recent article in Security Info Watch, Emerging Threats in Healthcare and the Adaptation of Protection Models, describes the agile, adaptive methods developed at UT Police at Houston to identify and responds to threats. The selection committee also took note of his contribution to the Journal of Healthcare Protection Management, Modern strategy for operational excellence: building agile and adaptive organizations, where he encourages security agencies to adapt their response protocols to an ever-changing threat landscape.
Ray has amassed a considerable body of work including other literary credits, making him a popular guest speaker at industry conferences, retreats, and seminars. In February, Ray was selected to serve on the IAHSS Governance Committee, which is reviewing IAHSS bylaws and policies to ensure they meet the immediate and strategic goals of the association.
Ray will be recognized as the recipient this May at IAHSS's Annual Conference and Exhibition. His efforts to move the organization forward have greatly benefitted our campus communities, making a lasting impact throughout the industry. This award speaks to the caliber of his leadership and commitment.