Body-Cam Video Reveals Officer's Compassion, Kindness
November 02, 2020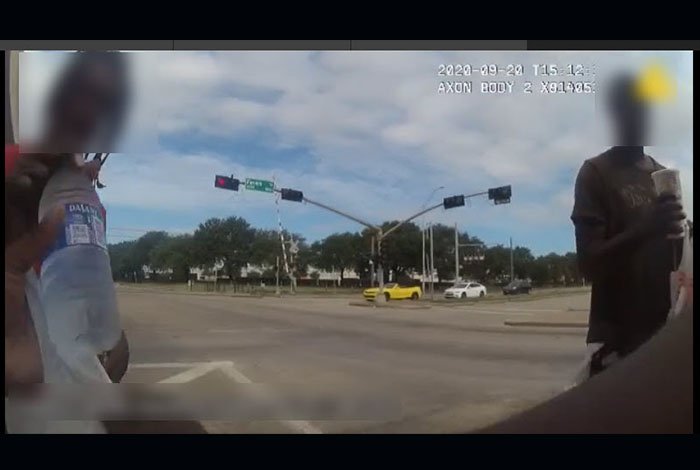 During the last several weeks, there have been reports of several members of the University of Texas Police at Houston offering basic necessities to people in need while on duty.
Regular administrative reviews of UT Police officer's body-cam photos turn up mostly standard interactions with the public, but some bring a smile.
While reviewing body camera footage from September, Sergeant Jose Reveles stumbled upon video of UT Police Officer Keylon LaSalle giving out food and water to people in need. LaSalle is wearing the camera and can be seen speaking with two individuals. After further review of the recording, Reveles said, it becomes clear that the officer purchased food and water for the two people.
According to Reveles, small acts of kindness and compassion are part of LaSalle's daily routine while on patrol in the Texas Medical Center.
"Officer LaSalle is consistently on a quest to build relations with his community," Reveles said. "He has taken it upon himself to buy a meal for different homeless individuals in the area of responsibility and can be seen on video doing such things."
Since UT Police at Houston rolled out body-worn cameras in 2019, sergeants have been reviewing footage as part of random inspections, for potential evidence for an investigation, for training purposes, or other purposes.