Uniformed Security Operations Team Named Finalist
August 02, 2023
Victoria Vazquez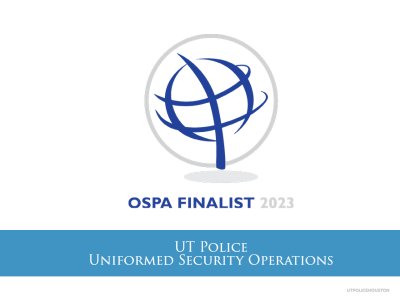 The Uniformed Security Operations team has been named a finalist for the 2023 Outstanding Security Performance Awards (OSPAs.)
The OSPAs recognize and celebrate exceptional performance and innovation within the security industry. Being selected as a finalist is a testament to the unwavering dedication, expertise, and commitment demonstrated by our USO team in safeguarding our organization and ensuring the safety of our workforce members.
Winners of the 2023 awards will be announced at GSX on Sunday, September 10, at the awards reception. The full announcement of all award finalists is available on the OSPA website.
The USO team was also a finalist in 2021 for the same award.