Safety and Threat Publications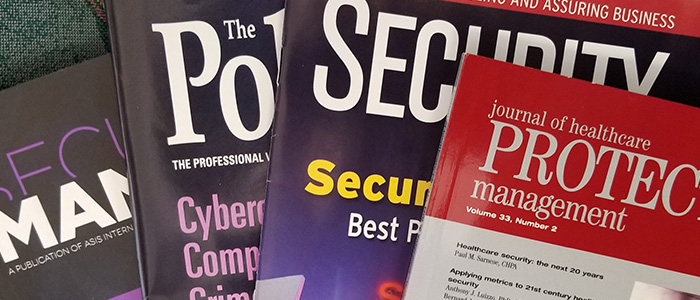 Dr. Gregory Botz Dr. Charles R. Denham II, Charles R. Denham III, and William Adcox, 05/31/2019
In the context of schools, universities, faith-based organizations and companies with large campuses, a rapid response team is a small group that can be mobilized rapidly to provide acute care for anyone in a health emergency. Their speed, proximity to the victim and practiced skills are the magic. The aim is to prevent "failure to rescue" when every minute counts.
---
Dr. Charles Denham II, Dr. Gregory Botz, and William Adcox, 02/07/2019
Active Shooter events in healthcare institutions pose an entirely different reality than other organizations. This feature article in the January/February 2019 issue of Campus Safety Magazine addresses the concept of "Secure, Preserve, Fight" when "Run, Hide, Fight" is not possible. Click here to watch a video overview.
---
William H. Adcox, Gregory Botz, M.D. FCCM, and Charles Denham, M.D. Med Tac Progress Summary, 12/07/2018
Bystander care during the first few minutes before professional first responders arrive at the scene of an emergency and the latest best practices for care are the most common high impact health hazards that can have an enormous impact on survival. Med Tac Programs developed with UT Police at Houston combine medical and tactical best practices for bystanders and professional first responders in an integrated training program for the public, professional caregivers, and first responders. The Med Tac team won the 2018 Pete Conrad Global Patient Safety Award after presenting the program at an innovation summit at NASA. To view an introductory video click here and to download a summary click here.
---
William Adcox, Dr. Gregory Botz, Charles Denham III & Dr. Charles Denham II, 11/26/2018
It is only a matter of time before you encounter a medical emergency, either on campus or in your private life. When a health crisis happens — whether you are a teacher or faculty member, staff member, student, law enforcement officer, medical professional, administrator or just a concerned citizen — you are the first responder.
---
William Adcox, Dr. Gregory Botz, and Charles Denham III, 11/01/2018
The Med Tac training program teaches non-medical bystanders the life-saving steps they can administer to individuals experiencing heath crises in the critical minutes before first responders arrive.
---