Guiding Principles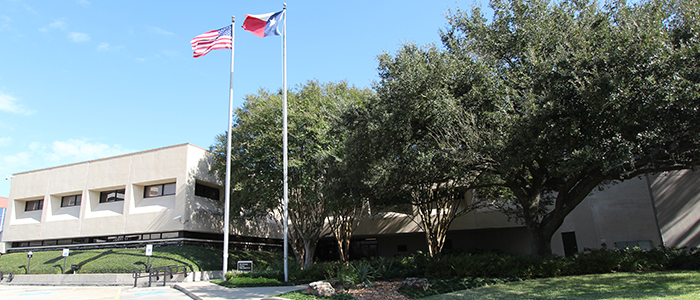 The University of Texas Police at Houston strives to ensure safety and security of the University of Texas campuses in the Texas Medical Center and at many distributed locations in the region. Our campuses see thousands of staff, students, patients and visitors on a daily basis. As with any large setting, crime can occur at our institutions. When it does occur, our highly trained police officers are there to respond quickly to assist any victims and apprehend suspects.
Mission
As a team of teams focused on prevention, preparedness, and protection, UT Police at Houston supports an environment in which higher education, research, patient care and staff support can be pursued free of concerns for one's safety and individual wellness. As prevention oriented professionals, UT Police at Houston seeks exemplary and creative partnerships to promote a unified approach to risk identification and reduction. Our mission statement aligns with and safeguards the missions of the institutions we serve in support of the People We Serve and the People Who Serve.
Vision
As an integral part of MD Anderson and UTHealth Houston, we align with the visions of both institutions. Akin to the continual advancement of research and discovery in the medical field, UT Police at Houston is dedicated to continual improvement through teamwork, commitment and the pursuit of operational excellence. Focused on prevention, we participate in a collaborative partnership with our community to protect and elevate our collective success.
Values
The work performed at MD Anderson incorporates and reflects the institutional values of caring, integrity and discovery. These values represent what we stand for and believe in. Our values are what drive our thoughts, actions and deeds as we pursue excellence in everything we do. In alignment with MD Anderson's overarching values, our UT Police at Houston values as explained below are: caring, integrity, leadership, partnership, professionalism, and innovation.
We support a culture of CARING through empathetic interactions that yield positive outcomes that enrich our community and enhance campus safety and organizational health.
We demonstrate INTEGRITY by upholding the highest moral standards, being honorable and reliable in our actions, and by consistently and fairly applying rules, regulations and laws.
We demonstrate LEADERSHIP by setting standards of excellence, encouraging continuous improvement, supporting diversity and ideas, and promoting prevention and preparedness measures.
We PARTNER with our community to advance risk-protection services and improve incident outcomes. Our crisis intervention methods and community outreach programs aim to enhance employee health and wellness.
We exhibit PROFESSIONALISM by treating everyone with respect, dignity, compassion, and equal and unbiased actions. We perform with pride and commitment, reflect a positive attitude, and promote community trust at all times.
We value INNOVATION and meeting challenges through a Combined Protection Model. We implement progressive risk protection techniques to reduce the impact of campus incidents and promote prevention and preparedness.