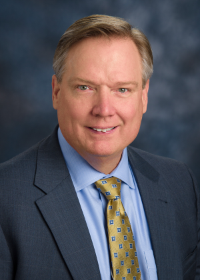 Contact Information
Charles Dunn
Sr. Inspector, Administrative Investigations Team
In October of 2014, Charles G. Dunn retired from the Houston Police Department to train and work with area law enforcement agencies in matters such as civil service law, internal investigations, civil liabilities and Human Trafficking. Dunn came out of retirement in order to serve as Inspector over the Administrative Investigations Team with the University of Texas Police at Houston.
His prior experience includes over 31 years with HPD serving as a patrol officer, detective in the Burglary and Theft division, Law Clerk for the Chief of Police and commander of the Crime Analysis/Command Center Division. After becoming a licensed attorney, Dunn served as legal counsel for three chiefs of police. Some of his responsibilities included overseeing the Internal Affairs Division and grievance processes, arbitrating disciplinary cases, drafting state and local legislation, and conducting training in ethics, civil liabilities, internal investigations and mediation. In 2012, Charles was given command of the department's Vice Division. Dunn was responsible for creating the department's first-ever Human Trafficking Unit, which continues to be responsible for investigating incidents of both domestic and international Human Trafficking.
In 2010, Dunn was named Mid-Manager of the Year for implementing a violent-offender-reduction program in which his tactical and gang units were responsible for the arrest of 64 violent robbery suspects in a 4-month period. In 2019, Dunn was named Investigator of the Year for his work assisting with a number of highly complex investigations involving possible criminal activity. The cases involved matters of national security, theft of intellectual property, abuse of office, and the possible sexual exploitation of employees.
Dunn graduated with a Bachelor of Science from the University of Houston – Downtown and received his Juris Doctor from South Texas College of Law.
Recognition